25 February 2019
PLEASE NOTE: The Viewpoints on our website are to be read and freely shared by all. If they are republished, the following text should be used: "This Viewpoint was originally published on the REVIVE website revive.gardp.org, an activity of the Global Antibiotic Research & Development Partnership (GARDP)."
The R&D pipeline for new antibacterials to treat increasingly resistant bacterial infections is virtually dry. Very few classes of new antibiotics in particular to treat Gram-negatives have come to the market since the "golden age" of antibiotic discovery. The World Health Organization's (WHO) global analysis of the clinical pipeline against the priority pathogens in 2017 and 2018 showed that the current pipeline is not very promising to keep up with the evolving resistant bacterial infections with only one of the products in the pipeline classified as innovative, to treat the most critical Gram-negative resistant bacteria. At the same time infections caused by these Gram-negative bacteria, for example carbapenem resistant Enterobacteriaceae (CRE), are starting to plague all countries and strain health care systems and resources. In some countries that we have worked in, CRE infections have been labelled as the "killing fields" for its people and society.
Things are not looking good! Challenging science to develop truly innovate new antibacterials against resistant Gram-negative bacteria coupled with a broken financing model for R&D endangers the global fight against antibiotic resistance. With major pharmaceutical companies leaving the field of antibiotic development, there is a need for greater focus on what happens in academia, small and medium size enterprises and public-private partnerships to identify promising leads and ensure they are carried through the clinical development. However, for this to happen we think that it is essential to have greater transparency on what is in the pre-clinical pipeline to be able to connect the various stakeholders involved in R&D of innovative new products to tackle antimicrobial resistance (AMR), with those making financing and policy decisions.
We can only do this together starting with greater transparency, communication and collaboration. Please join us and submit your data on the pre-clinical pipeline to tackle the resistant priority pathogens.
As a first step, to better understand the current pre-clinical antibacterial R&D landscape and share this with the wider scientific, financial and political communities, in our role at WHO and in collaboration with the Global Antibiotic R&D Partnership (GARDP), we are undertaking the first global review of the pre-clinical pipeline to tackle resistant bacteria. By shedding light on ongoing projects and present gaps, our aim is to shape the AMR R&D priority setting agenda, connect stakeholders, encourage greater investment into pre-clinical pipeline projects to tackle AMR, and ensure that promising products get through the market, while remaining affordable and available to the patients who need them. This includes identifying innovative and risky approaches that may truly make a difference but currently might not attract private investors due to their high-risk approach. We strongly believe that only by acting together we stand a chance against these very 'clever' bacteria.
On a more practical note, companies, institutions and individuals are encouraged to submit their data on their pre-clinical pipeline products that target the WHO Priority Pathogens, TB and/or Clostridium difficile by 18 April 2019 at the following link: https://www.who.int/medicines/access/antimicrobial_resistance/en/
By making pre-clinical product details available through an open source WHO data repository, product developers have the opportunity to connect with private and public funders, the Global AMR R&D Hub and other relevant stakeholders to gain support for moving successful products through the pipeline. We also acknowledge that the current business model for R&D of antibiotics is broken and only sufficient market incentives will ensure that companies remain active in this area and that the pipeline for new treatment options against infectious diseases doesn't dry up all together. It will take a multi-stakeholder collaboration to ensure that products, including alternative approaches, reach the market to effectively combat AMR. We can only do this together starting with greater transparency, communication and collaboration. Please join us and submit your data on the pre-clinical pipeline to tackle the resistant priority pathogens.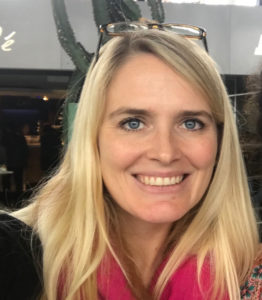 Sarah Paulin is the Technical Officer in the WHO Headquarters Department of Essential Medicines and Health Products where she works primarily on R&D and stewardship initiatives including on the Global Framework for Development and Stewardship to Combat AMR and the regular update of the WHO Antibacterial Agents in Clinical Development Analysis.
Peter Beyer, a trained lawyer, is a Senior Advisor with the WHO in Geneva where he is responsible for issues related to public health, trade and intellectual property and leads a team working on antimicrobial resistance. His work focuses on developing a global framework for antimicrobial resistance, fostering development of new antimicrobial treatments. Peter was instrumental in creating the WHO/DNDi-initiated GARDP as well as the trilateral collaboration among the World Intellectual Property Organization, the World Trade Organization and WHO.
The views and opinions expressed in this article are solely those of the original author(s) and do not necessarily represent those of GARDP, their donors and partners, or other collaborators and contributors. GARDP is not responsible for the content of external sites.